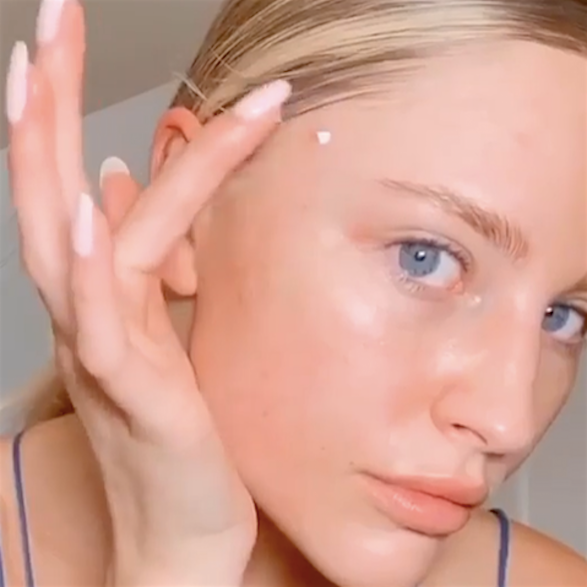 Dr. Pimple Popper's Top Tips For Your Skin During SIP
Published:
3 minute read
With all of the uncertainty in the world right now, it's normal to feel uneasy and pretty helpless. While there are a lot of things you can't control right now, your skin doesn't have to be one of them! We're here to offer some tips on how to turn this free time into some much needed YOU time — from Dr. Sandra Lee herself!
1. Keep up a routine!
With all of this extra time indoors, you might feel the need to upgrade your usual skin routine, but Dr. Lee emphasizes sticking to your usual regimen. In such unpredictable times, maintaining a sense of normalcy is best! Trying a bunch of new products and introducing new steps to your normal routine could cause irritation to your skin. Don't ruin a good thing if your skincare regimen has been working for you! If you don't have a regular skin routine, now is the perfect time to start a simple, yet effective one. Systems like the SLMD Acne System will give you three simple steps, morning and night, to help clear up active acne and prevent future breakouts.
2. Don't pick at your face!
What do COVID-19 guidelines and skincare have in common? Don't touch your face! Picking at breakouts can not only irritate them, but lead to post-inflammatory hyperpigmentation (dark spots left behind after breakouts), and deeper scarring. To break this habit, Dr. Lee recommends covering the area with a bandaid or using a spot treatment. This will treat the breakout while simultaneously reminding you to keep your hands off of it. Use SLMD's BP Acne Spot Treatment for inflammatory pimples (those red, painful ones) and SLMD's Salicylic Acid Spot Treatment for blackheads and whiteheads. One benefit to staying home — walking around with dollops of spot treatment without anyone seeing you!
3. Get some fresh air (with SPF)!
To alleviate stress, take a walk or crack a window! No matter how you choose,stay committed to wearing SPF. Even if you're not in direct sunlight, UV rays can still affect the skin through glass, cloud coverage, and clothing. Blue light exposure from phone and laptop screens can also impact your skin, so it's best to always be wearing a broad-spectrum sunscreen with antioxidants that will keep you protected! Dr. Lee recommends SLMD Dual Defender SPF 30, which doubles as a moisturizer and sunscreen to kill two birds with one stone.
4. Keep in touch with your dermatologist!
If you have a condition that warrants regular check-ins with your dermatologist, don't hesitate to reach out. Treatment for some conditions, like hidradenitis suppurativa, severe psoriasis, acne, eczema, melanoma and aggressive squamous cell carcinomas, might not be able to wait for social-distancing restrictions to be lifted. If you have concerns, know that many dermatologists are still working and you can also take advantage of available telehealth options to schedule a doctor's appointment via video or check in with your dermatologist via FaceTime.
For less pressing conditions, like eczema or psoriasis, Dr. Lee recommends getting 1% Hydrocortisone cream from the pharmacy or available online. You can also keep a bottle of lotion next to your sink to prevent dryness due to increased hand washing and hand sanitizer use.
5. Take your time!
Although many of us may be itching to return to our normal schedules, try your best to focus on the day-to-day to not overwhelm yourself, and make the most of your free time. Embrace a no-makeup lifestyle and give your skin some much-needed time to breathe. Use your morning and nightly skincare routine as time to ground yourself without any distractions. In the words of Dr. Lee herself "Be kind and know that we will all get through this, together."