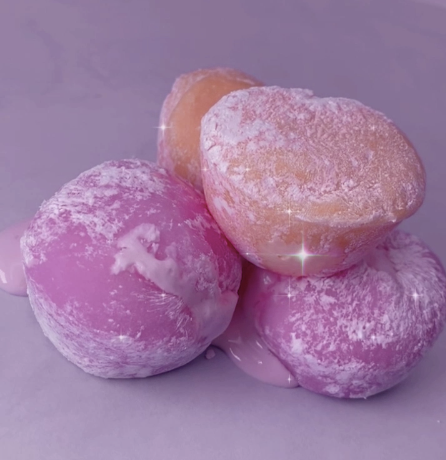 How To Get Mochi Skin
Published:
1 minute read
You may see the word mochi and automatically start craving your favorite Japanese ice cream treat… BUT the word mochi is also now associated with the latest skincare trend - Mochi Skin. Mochi skin is soft and plump (like the ice cream), supple, and hydrated. Unlike glass skin, which is known for its shine, mochi skin is known for being matte. We're here to break down this sweet skincare trend and tell you exactly what products to use to achieve it.
Cleanse
The first necessary step to achieving mochi skin is creating a clean slate (ie. washing your face). Cleansing and exfoliating is the best way to ward off blemishes and outbreaks. Dr. Lee recommends washing your face right when you wake up to cleanse your skin of any dirt, bacteria or sweat it accumulated overnight, right before you apply makeup to make sure your foundation doesn't mix with bacteria inside your pores. Use a cleanser that will be gentle with your skin barrier and won't leave your skin dry or stripped. Our favorite? SLMD's Salicylic Acid Cleanser, formulated with Salicylic Acid to fight acne and inflammation, Allantoin to soften and soothe skin, and Green Tea Extract to prevent signs of aging and regulate sebum.
Hydrate 
Capable of holding 1,000 times its weight in water, Hyaluronic Acid is a great choice for delivering effective, intense hydration that will keep skin supple and glowing. SLMD Hyaluronic Acid Serum quickly sinks into skin to hydrate from the inside out, plumping your complexion. Hyaluronic Acid is also unique in that the skin stops retaining it when it becomes too moisturized, preventing over-hydration.
Finish with Powder
To fully attain that mochi skin look, a lightweight matte powder is essential. Rather than just going for a powdered makeup, we highly recommend going with a mineral-powdered sunscreen that will mattify while simultaneously keeping UV rays and blue light from damaging your skin.

Now you're in the know and can partake in the mochi skincare trend, yourself!