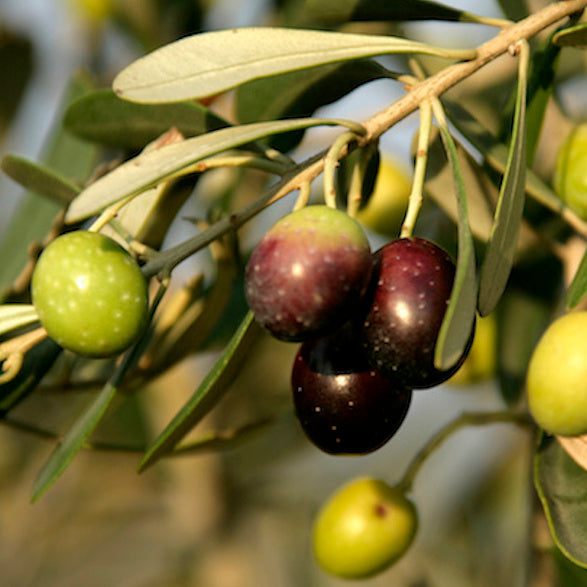 Ingredient Spotlight: Olive Leaf Extract
For anyone looking to hydrate their complexion without running the risk of clogging their pores or irritating any sensitive conditions, look no further. The healing properties of olive leaf extract might just make for the best option for moisturizing and nourishing troubled skin. Intrigued? Read on to learn how incorporating olive leaf extract into your…
Published:
2 minute read
For anyone looking to hydrate their complexion without running the risk of clogging their pores or irritating any sensitive conditions, look no further. The healing properties of olive leaf extract might just make for the best option for moisturizing and nourishing troubled skin. Intrigued? Read on to learn how incorporating olive leaf extract into your skincare regimen could be beneficial.
What is olive leaf extract?
Known in the scientific community as olea Europaea leaf extract, olive leaf extract is an oily substance that's expelled from the leaves of olive trees. Since Ancient Egyptian times, olive leaves have been used for medicinal healing purposes. In more recent years, the extract has become a favorite ingredient among skincare brands for its antioxidant properties, which work to eliminate harmful free radicals from the body and stimulate cell turnover, revealing a brighter, smoother complexion.
Are olive oil and olive leaf extract the same thing?
Great question! The answer is no. Olive oil is made from the actual olives that grow on the olive tree, whereas olive leaf extract is exactly what it sounds like — extracted from the leaves of the olive tree. In other words, they come from different parts of the same plant.
What makes olive leaf extract such a good skincare ingredient?
Lots of studies involving olive leaf extract and the skin have been conducted, and they've proven everything from how the extract can help the skin more rapidly heal itself to its ability to inhibit the growth of skin cancer tumors. Crazy, we know.
A whole slew of skincare products, including the SLMD Salicylic Acid Body Spray, rely on olive leaf extract to help moisturize and hydrate the skin. This extract is essentially known as a hydrating and soothing hero — within topically-applied products it has also been known to reduce redness and blood flow to the skin and is even better than highly effective vitamin E. This is thanks to a polyphenol called oleuropein, which scientists have isolated and identified to be the source of that bitter taste found in quality olive oils, in addition to these beneficial properties.
Olive leaves contain several flavonoids — quercetin, rutin, and kaempferol specifically — which are a group of phytonutrients that protect our skin from harsh environmental factors.
Who should be using products with olive leaf extract?
Anyone, really! It's especially great for those who are looking to heal wounds fast using natural ingredients. This includes acne scars, but anyone with superficial wounds can find relief with this superfood.
Its non-irritating and anti-bacterial properties make olive leaf extract a great choice for moisturizing sensitive skin types riddled with certain conditions, such as acne or eczema. Just use the oil or leaf extract as a topical treatment to hydrate and protect.
Anything to keep an eye out for before I start using olive leaf extract?
This super-ingredient is generally considered safe for use among anyone. In fact, in addition to the multitude of benefits olive leaf extract can offer the skin, the additional antiviral and anti-inflammatory properties found within can work wonders on other health conditions, including lowering blood pressure and cholesterol, helping keep cognitive functions working properly, fighting off diabetes and arthritis, and even assisting in the prevention of certain cancers.