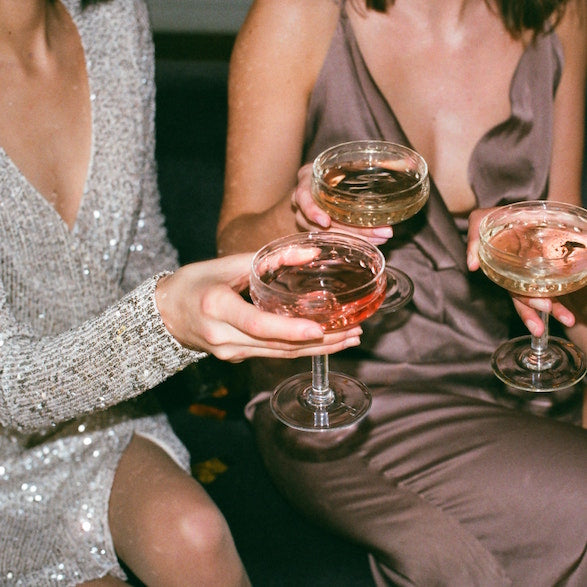 7 Tips To Get Your Skin Through The Holiday Season
Published:
2 minute read
Although large parties and travel plans may not be a thing this year... you better believe that the holidays are not cancelled. We (as should you) will be indulging and celebrating (safely!) to the best of our ability. However, the greatest time of the year does not always prove to be the greatest time for your skin. We're here to share Dr. Sandra Lee's best skincare tips so the holiday season doesn't have to be a rough time for your complexion!
How to minimize skin damage during the holidays: 
1. In terms of your skincare regimen, be consistent and keep things as normal as possible. The reality is that most of us don't have time to do a 10 step skincare routine, and even if we do, we are more likely to do things if we keep them simple. SLMD Acne System was created with this in mind - it's just 3 steps and formulated with active ingredients made to treat current breakouts and prevent future ones. 
 2. If you're on a long car ride, traveling on a plane, or potentially going to fall asleep due to a food coma — have some exfoliating swipes on you. Made with Glycolic Acid, Salicylic Acid, and Lactic Acid, AHA/BHA Swipeswill ensure that your pores don't have the chance to get clogged with makeup, bacteria, dead skin cells, or anything else that might come in contact with your skin.
3. Wear SPF (and reapply it!) every day, even when it's not sunny out. Rain, shine, or snow, UV rays are always present and can contribute to signs of aging in the future, and worsen dark spots or scars in the present, if skin is not protected. SLMD Dual Defender SPF 30 is a great way to incorporate sunscreen into your routine because it plays the role of a moisturizer and a broad-spectrum sunscreen. 
4. If you are prone to dry skin during the winter months, incorporate a serum into your routine! A serum like SLMD Hyaluronic Acid Serum is made with Hyaluronic Acid (the same acid used in facial fillers) that can hold 1,000 times its weight in water and effectively hydrate parched skin, and fill in fine lines, and wrinkles.
5. Always have a spot treatment on hand. You never know when a pimple may pop up before a date or a small get together! SLMD Salicylic Acid Spot Treatment is a roller ball spot treatment that will break up sebum and dead skin cells that cause non inflammatory pimples, like blackheads and whiteheads. 
6. Easier said than done, but try to catch more z's! Lack of sleep will make you feel bad, and impact your skin giving you bags under your eyes and making it more sallow. 
7. If you know your skin is particularly sensitive, try not to go too ham on the cheese board or dairy products. While Dr. Sandra Lee isn't a strong believer in the correlation between food and breakouts, she does recognize that elevated hormones in dairy and a high-sugar intake can be an exacerbating factor and play a role in acne.
In preparation for the holidays, keep these tips in mind and you're bound to look and feel a whole lot better!