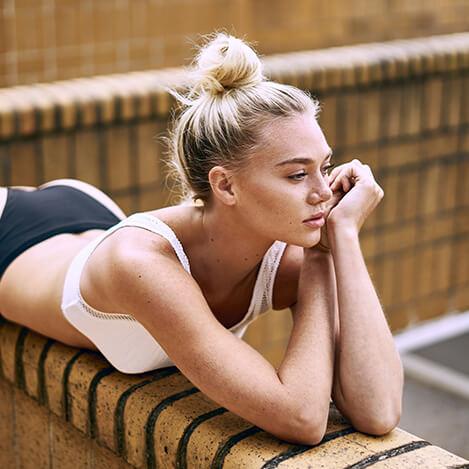 How Hot Weather Affects Your Skin
Here's how to keep your skin healthy and glowing as temperatures soar.
Published:
2 minute read
Many of us are all too familiar with the fact that summer can wreak havoc on your skin. Clogged pores, acne flares, even peeling and flaking are common skin complaints when the mercury rises. It makes sense that figuring out what's behind all of those frustrations can help ease some of the seasonal symptoms.
Here, Sandra Lee, MD (aka Dr. Pimple Popper) explains how hot weather affects your skin — and what you can do to (ahem) weather the storm.
How does hot weather affect your skin?
Your skin is highly adaptable, but at the end of the day, your complexion prefers consistency. When the climate changes — from season to season, or when you're traveling — the variations in temperature, humidity, and sun exposure challenge the delicate balance your skin works so hard to achieve.
Chances are, you've experienced the extremes that often come with rising temperatures and humidity. Here's what's really happening.
Skin gets dehydrated easily in summer
When temperatures rise, skin can lose moisture through evaporation (known as transepidermal water loss, or TEWL). If you're not getting enough water, your skin could become dehydrated.
Increased sun exposure during summer months can also exacerbate dehydration, says Dr. Lee. This leaves your skin especially vulnerable to UV damage.
How to prevent summer skin dehydration
The good news? There are some very easy ways to keep skin hydrated:
Drink plenty of water. Your skin health is dependent on what you put into your body — so make sure you're getting enough H2O.
Incorporate

 

hyaluronic acid. This naturally-occurring humectant draws water into skin without exacerbating acne. Try: SLMD Hyaluronic Acid Moisturizer (all skin types) and

 

Hyaluronic Acid Serum

 

(for normal or dry skin types).
Don't skip moisturizer. While it can be tempting to skip this step when it's hot and humid, it's essential to help protect your

 

skin barrier

 

— even if you're

 

oily or acne-prone.
Wear sunscreen. Look for lightweight products that won't clog your pores. Try:

 

SLMD Dual Defender SPF 30.
Your skin produces more oil in hot weather
It takes a little time for skin to adjust to warmer temperatures — which means that you might be over-producing sebum. Combine that with typical summertime perspiration, plus the increased use of potentially-occlusive SPF products, and you've got a perfect recipe for clogged pores.
How to control excess oil in summertime
Dr. Lee has a few favorite clinical ingredients for keeping oil production — and acne — in check during the hotter months.
Dr. Lee's Last Word
Part of why I created SLMD Skincare was to take the guesswork out of taking care of your skin. While it's absolutely true that your skin changes with the seasons, I want patients to feel in control of that process. Typically, small adjustments to your routine — as well as making healthy choices to support skin function — is all that you need.
— Dr. Sandra Lee