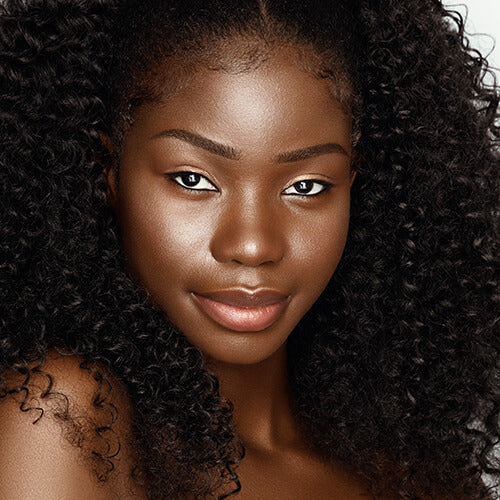 How to Get Dolphin Skin
Lately, social media influencers have taken the idea of glowing skin to new levels: featuring a super-dewy look dubbed dolphin skin. With the help of Dr. Sandra Lee (aka Dr. Pimple Popper), we'll show you step by step exactly what skincare and makeup products you need to achieve dolphin skin.
Published:
3 minute read
There's a reason glowing skin hasn't gone out of style: beauty fads may come and go, but radiant skin is an important indicator of skin health. Lately, social media influencers have taken the idea to new levels: featuring a super-dewy look dubbed dolphin skin.
Time to test the waters (couldn't resist) and try this TikTok and Instagram trend: read on, and we'll show you exactly how to achieve dolphin skin.
What is dolphin skin?
The name says it all: dolphin skin is slick, plump and reflective — it almost looks like you've just emerged from the water. Though she doesn't take credit for coining the term, the trend is commonly associated with celebrity makeup artist Mary Phillips, whose clients include JLo and Kim Kardashian.
Fans of dolphin skin say it imparts a dewy, youthful glow that — when executed well — looks natural in person, and photographs beautifully.
What's the difference between glass skin and dolphin skin?
These trends are quite similar: both strive for skin with a smooth, hydrated sheen. Here's how they're different:
Glass skin is originally a K-Beauty trend that features super-smooth, poreless, luminous skin achieved through skincare.
Dolphin skin is originally an American makeup technique that features a next-level, almost "wet" looking glow.
How do you get dolphin skin?
Any professional makeup artist will tell you that a flawless look begins with healthy, radiant skin. A smooth, clean complexion provides the perfect canvas for creating dewy, reflective dolphin skin — here's how to do it.
What makes skin glow
We've talked about glowing skin before: it really comes down to two main factors:
Healthy skin: this means skin is functioning optimally — it's hydrated and moisturized, and protected from damaging inflammation.
Fresh, young skin: a buildup of old, dead cells on the skin's surface doesn't reflect light well, whereas skin with a robust cell turnover creates a smoother surface.
Skincare you need for dolphin skin
Following a consistent skincare routine that follows a cleanse, treat, moisturize philosophy customized for your skin's needs will help achieve that radiant glow. Here are a few of Dr. Sandra Lee's favorite ingredients for the job:
Steps for creating the dolphin skin look
As we mentioned earlier, achieving dolphin skin requires a combination of the consistent skincare routine we just talked about, plus a specific series of steps.
Step 1: Cleanse with a mild chemical exfoliating face wash like Salicylic Acid Cleanser.
Step 2: Apply vitamin C serum (for day), plus a hydrating serum and moisturizer (try SLMD Dual Defender SPF 30 for day, or Facial Moisturizer for night).
Step 3: Swipe a light-diffusing primer or liquid highlighter along the cheekbones and bridge of your nose.
Step 4: Apply a thin layer of illuminating foundation over your entire face. For even more glow, mix in a drop or two of Hyaluronic Acid Serum.
Step 5: Blend a neutral cream blush onto cheeks.
Step 6: Add a second layer of non-shimmer highlighter along the cheekbones, the bridge of your nose, the brow bones, and cupid's bow.
Step 7: Finish with a very light layer of translucent powder to set, and a swipe of nude gloss on the lips.
Dr. Lee's Last Word
I'm all in favor of these social media trends that are embracing the look of healthy, radiant skin. It all starts with great skincare: when you follow a simple cleanse, treat, moisturize philosophy, your best skin is certainly within reach. When creating trendy makeup looks like dolphin skin, just make sure you use non-comedogenic cosmetics, and ALWAYS remove it all before you go to bed.
— Dr. Sandra Lee