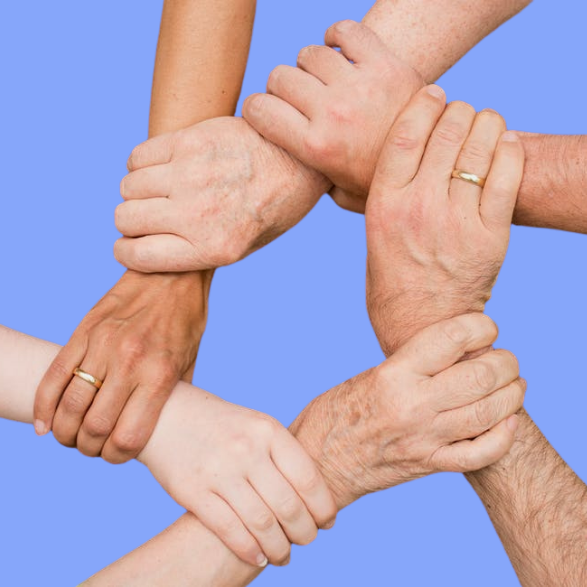 How Your Skincare Should Evolve As You Age
With so many ingredients and products crowding the skincare aisle, how do you know what's best for your skin at every stage? Get the inside scoop from Dr. Lee, who shares her tips for keeping your skin in top shape in your 20s, 30s, and 40s.
Published:
3 minute read
We've all experienced firsthand the fact that our skin changes as we age. It's just not as clear, hydrated and resilient at forty as it was when you were twenty. And when your skin changes, your skincare routine should adapt to accommodate those changes.
At every age, your primary skincare goal should be giving your skin exactly what it needs. But with so many ingredients and products crowding the skincare aisle, how do you know what's best for your skin at every stage?
Here, we get the inside scoop from Dr. Lee, who shares her tips for keeping your skin in top shape in your 20s, 30s, and 40s.
The best skincare in your 20s
Skincare in your twenties is all about managing breakouts (nope – we don't always outgrow acne), combined with a plan to prevent (for as long as possible!) the visible signs of aging.
Your twenties is also when stress, lack of sleep, and too many days soaking in the sun can lead to tired, dull-looking skin.
Now is the perfect time to establish a solid skincare routine that can set the stage for a healthy, glowing complexion for years to come. Here are Dr. Lee's top picks for skincare in your twenties:
Exfoliating cleanser. Exfoliating is a great way to slough off those dead skin cells that can lead to both acne flare ups and a lackluster complexion. A cleansing powerhouse like our Salicylic Acid Cleanser does double duty, combating those acne breakouts and fighting dullness without stripping skin's moisture barrier.
Moisturizer with SPF. Our skin gradually becomes drier as we age. Finding a lightweight, non comedogenic moisturizer will keep it looking plump and dewy. Plus, protecting your skin from UV damage today is probably the single most important thing you can do to avoid premature skin aging. Formulated with both acne-prone and aging skin in mind, Our Dual Defender SPF 30 makes it easy to both hydrate and protect your skin in one fell swoop.

Skincare tips in your 30s
Typically, your thirties is when those first signs of aging start to show up: fine lines around the eyes (aka crow's feet), grooves around the mouth (marionette lines) and maybe some unevenness from sun damage or past breakouts.
Adding to the issue, maybe you're still experiencing acne flare ups due to fluctuating hormones or mask irritation (aka maskne).
So how do you handle both skin aging and acne/clogged pores in your thirties? Dr. Lee's got you covered:
Exfoliating cleanser. That same staple from your twenties, our Salicylic Acid Cleanser, can also tackle your 30-something skincare concerns. Salicylic acid, found naturally in willow tree bark, is a beta hydroxy acid that penetrates deep into pores, removing buildup and keeping skin looking its best.

Topical retinol. A Vitamin A derivative, retinol encourages cell turnover to minimize fine lines and wrinkles and boost collagen to keep skin plump and firm. Use SLMD Retinol Serum at night to prevent signs of early aging while you sleep. 

Skincare products for your 40s
Although consistent use of preventative skincare products (think: sunscreen and retinol) may delay or improve immediate signs of aging, eventually everyone's skin begins to sag and crease – creating laxity and wrinkles.
As we age, we lose collagen and elastin (healthy skin's building blocks) – and we also lose volume. To compound the problem, certain lifestyle choices (like skipping SPF, smoking, and not getting enough sleep) all contribute to those visible signs of aging.
Typically in our forties we begin to see more hyperpigmentation, too: those dark spots (sometimes called liver spots or sun spots) that creep up after years of UV exposure. To take care of your delicate 40s skin and help minimize the look of dark spots, Dr. Lee recommends:
Exfoliating cleanser. Sensing a pattern? Dr. Lee formulated our skincare hero, Salicylic Acid Cleanser, to be a true multitasker, maximizing your youthful glow from your 20s through your 40s – and beyond. 

Antioxidants. To minimize the look of acne scars and sun spots, Dr. Lee suggests trying retinol and kojic acid. Try SLMD Retinol Serum and Dark Spot Fix.

Dr. Lee's last word
Our skin changes over time – so adapting our skincare routine is a must. But it doesn't need to be complicated or confusing. Choose effective ingredients and quality formulas for the best results.
—Dr. Sandra Lee