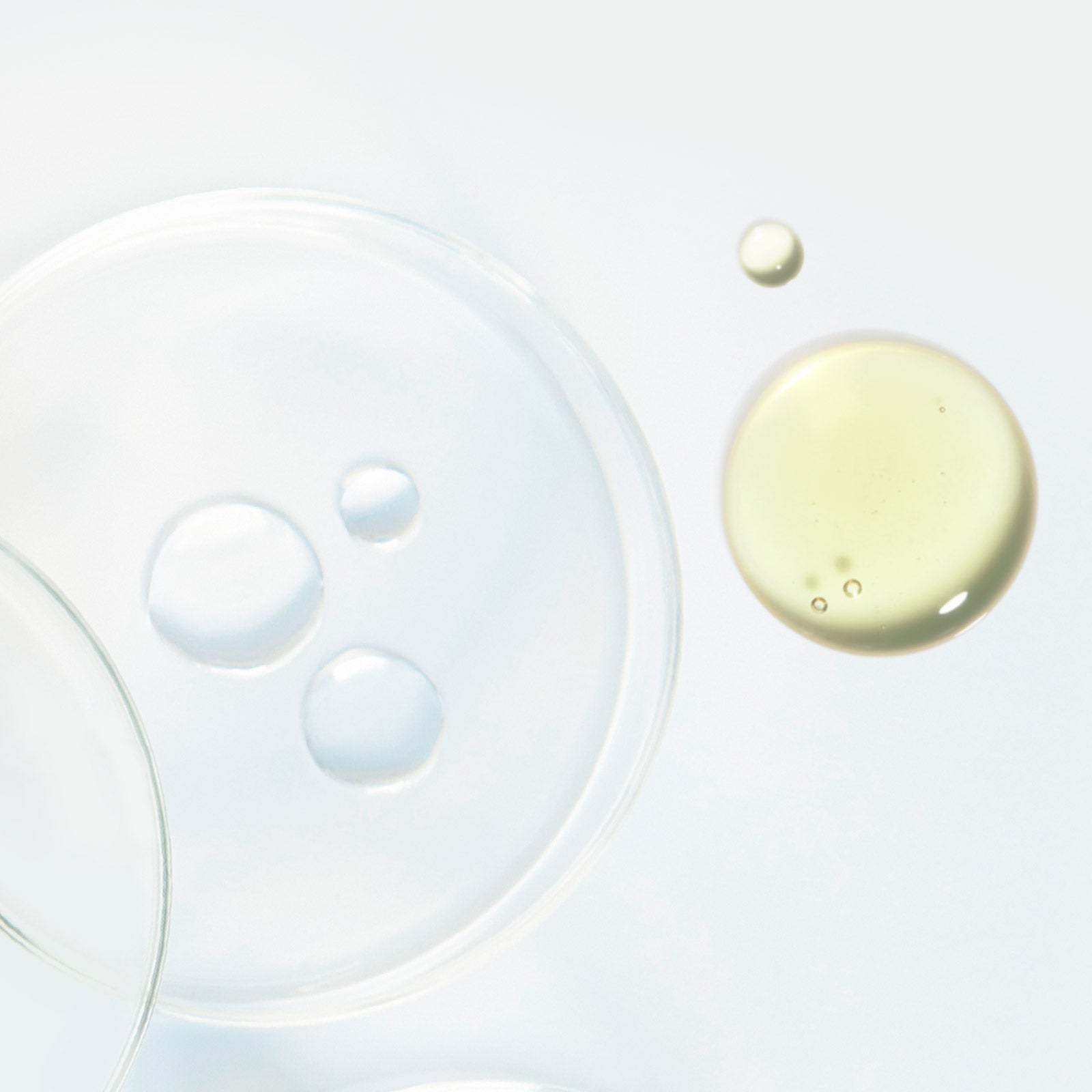 Can You Combine Retinol and Hyaluronic Acid?
Whether you're managing acne or signs of aging, this powerful duo has a host of benefits.
Published:
2 minute read
Retinol is universally recognized as an extremely effective treatment for both acne-prone and aging skin — but it can be strong. Dryness and irritation from this multitasker even has its own nickname: the "retinol uglies." 
Enter hyaluronic acid: this intensive hydrator helps keep skin healthy and balanced, no matter what type of skin concern you have. Here's a breakdown of this power pair — how they help your skin, and how to combine them for maximum benefit.
How does retinol work?
Retinol is an over-the-counter retinoid — a group of potent antioxidants derived from vitamin A. This powerful ingredient speeds cell turnover and helps prevents collagen breakdown, perfect for addressing:
It can take some time for your skin to get used to retinol when you first start using it. Redness, flaking and irritation might occur for the first few weeks, but should subside with time.
What does hyaluronic acid do for skin?
Hyaluronic acid is a substance produced naturally by the body to hydrate and lubricate tissues — including skin. This multitasking magician draws in and holds many times its weight in water, which makes it ideal for:
Hydrating
Soothing
Plumping
Smoothing
How to combine retinol and hyaluronic acid
For aging skin
If you're using potent well-aging ingredients like retinol, vitamin C and glycolic acid, your skin might become dry or irritated. Adding hyaluronic acid can help soothe your skin and keep it hydrated. This is especially important for aging skin, since dehydration contributes to wrinkling and loss of firmness.
This is where "sandwiching" comes in: applying soothing hyaluronic acid before and after retinol helps boost benefits while reducing redness and irritation from retinoids. Here's how it breaks down:
Better balance. Hydrating hyaluronic acid helps alleviate the potentially drying effects of retinol, enhancing your skin's equilibrium.
Enhanced results. Retinol boosts

 

collagen

 

production, while hyaluronic acid binds water to collagen — both result in firmer skin.
Using a time-release formula that includes skin nourishing ingredients, like SLMD Retinol Serum, then layering a product like Hyaluronic Acid Serum, can help even sensitive skin types tolerate retinol.
For acne-prone or oily skin
If you're treating acne with retinol and other strong ingredients like benzoyl peroxide, hyaluronic acid can help soothe your skin and counteract associated dryness and flaking. It's important to keep skin hydrated while using acne treatment products, because skin that lacks water loses some of its barrier function. This in turn makes you more susceptible to acne-causing bacteria.
After using a retinol acne treatment, follow it up with a lightweight moisturizer containing hyaluronic acid. This will benefit your skin by:
Better balance. Hyaluronic acid helps regulate oil production by providing skin with the hydration it needs during acne treatment. 
Soothing redness and inflammation. Both acne and acne treatment can trigger inflammation, while hyaluronic acid supports the natural healing process.
Supporting skin repair. Since hyaluronic acid supports collagen production, research suggests it's beneficial for reducing the appearance of acne

 

scarring.
SLMD Retinol Serum contains hyaluronic acid, and is formulated to work slowly throughout the night to reduce potential irritation. It's part of the Acne System, which also features Hyaluronic Acid Moisturizer, an oil-free, lightweight gel cream that absorbs instantly and protects skin from acne treatment irritation. 
Dr. Lee's Last Word
Retinol is an amazing ingredient that works for both acne-prone and aging skin — but it can cause some drying and irritation. Look for formulas that also contain soothing ingredients, and be sure to keep your skin hydrated! A humectant like hyaluronic acid will help alleviate any flaking or redness...and the added hydration means you're going to see enhanced results from your retinol, too.
— Dr. Sandra Lee