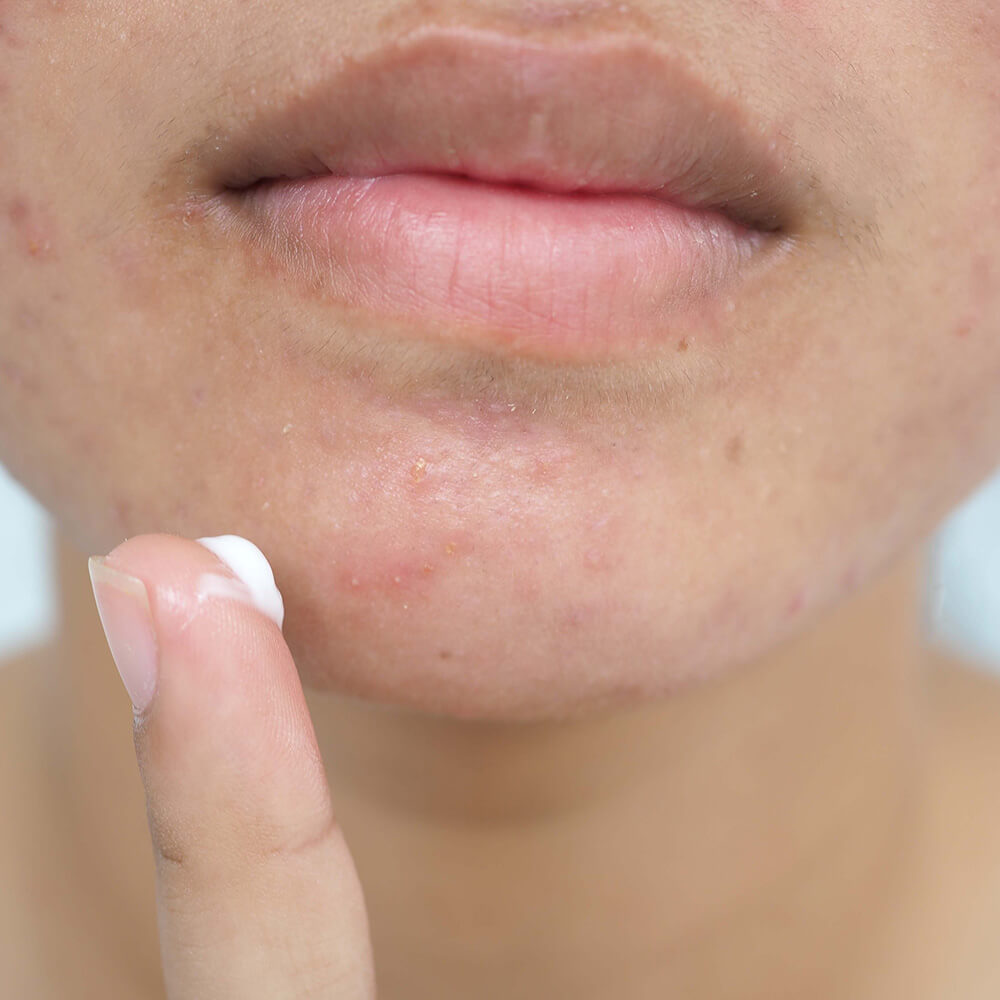 Dr. Pimple Popper's Guide to Starting Acne Treatment
From the right ingredients, to the best routine, to what you can expect from day 1 to day 90 and beyond, here are Dr. Sandra Lee's top tips.
Published:
6 minute read
So you've decided to do something about your acne — congratulations on completing the first step in your healthy skin journey. Since getting started with acne treatment can be confusing (ingredients, formulas, routines, oh my!), we went straight to the source for clarity. Here, SLMD Acne System creator Sandra Lee, MD (aka Dr. Pimple Popper) shares her advice on everything from picking products to managing expectations, and everything in between.
How to choose an acne treatment kit
DPP: I understand why people get intimidated trying to treat their acne — all of the products and claims can be overwhelming. This is why I put my Acne System together in the first place: to get all the important ingredients in one kit and to make sure they all worked synergistically. 
What you need to look for in an acne regimen is a good cleanser that penetrates pores, along with an antibacterial product to inhibit the C. acnes that causes pimples. The two best ingredients for that are salicylic acid and benzoyl peroxide — or sulfur if you have sensitive skin.
What's special about my kit is that it has more than just the standard components — it also has retinol for nighttime, which helps prevent dead cell buildup and helps skin look more even. And most kits miss the last step we include — moisturizer — which is crucial for keeping the skin balanced after using treatment products, which tend to dry out skin.
What to expect when you start an acne routine
DPP: A lot of people tell me that it's easy to start a new skincare routine, because they're excited to see results. When they get into it, sometimes the thrill wears off before they start to see changes in their skin — and they don't stick with it. So it's important to remember that treating your acne takes time, so give your kit at least 3–4 weeks to see positive changes, and 8–12 weeks to see more dramatic results. 
That being said, you're likely to notice a few changes to your skin, sometimes within just a couple of days. The most common side effects of using active ingredients like alpha or beta hydroxy acids, benzoyl peroxide, and retinol are dryness, redness, tightness, flaking, and mild irritation. These aren't cause for concern, and typically subside within the first month.
Sometimes, your acne gets worse before it gets better. Though it's not a dermatological term, most people call this "purging." Stick with your treatment and it should clear up. 
Something my patients find helpful when they feel impatient with their treatment plan is to remember that their acne didn't appear overnight — and it won't go away overnight, either. You can encourage better results by being gentle on yourself, and making positive choices like getting plenty of sleep, exercise and healthy foods.
How to avoid irritation from acne-fighting ingredients
DPP: I've got some tips and tricks for people who are just starting out using my Acne System, though this advice can apply more generally, too. Anytime you're introducing new products — especially those with high-quality and high-potency active ingredients, you might experience some skin reactions like I described above.
What's not normal is prolonged burning, itching, visible swelling or hives — basically any symptoms that could indicate an allergic reaction. Sometimes it can be hard to distinguish a typical, but strong, response to powerful acne-fighters, and a true sensitivity or allergy — so if you're concerned, give your dermatologist a call to be safe.
Let's take a look at how to optimize my Acne System, step-by-step:
Salicylic Acid Cleanser
This is my favorite cleanser of all time, but here's a secret: I have dry skin, so I only use it once a day. But if you're using it to treat acne, you're going to cleanse at least twice a day, morning and night. Take off your makeup first so the beta hydroxy acid can really penetrate your pores. If you've been working out, or wearing a mask, you can wash your face after that as well, just don't go overboard or you'll end up encouraging your skin to make more oil. 
This face wash is quite gentle on your skin, which means it's not likely to cause irritation when used as directed.
BP Lotion
Benzoyl peroxide is extremely effective in killing C. acnes bacteria and calming inflammation, which is going to treat pimples and prevent new ones from forming. We added soothing ingredients to my BP Lotion because benzoyl peroxide tends to be drying. Some people find it helpful to start out using it every other morning, or even just a couple of times per week — then build up to everyday use. Benzoyl peroxide can also bleach hair and fabrics, so be mindful of that.
Retinol Serum
Retinol is an amazing ingredient because it works not just for acne, but for preventing the signs of premature aging, too. It's best used at nighttime, after cleansing and before moisturizing. Some people experience the "retinol uglies" when they first start — that's redness, dryness and mild irritation. You can minimize this by starting slowly (like every other day) and building up, and also by applying a hydrating moisturizer to soothe your skin. My Retinol Serum has a time-release formula, which means the retinol works slowly and more gently throughout the night.
Hyaluronic Acid Moisturizer
Most acne kits out there don't include a moisturizer, leaving out a crucial step in being able to heal your skin. Ingredients like hyaluronic acid draw water into your skin and emollients help seal it in, protecting your skin barrier from damage. If your skin barrier isn't functioning properly, you're more susceptible to irritation and to C. acnes bacteria. Even if your skin seems oily, don't skip this important step.
How long does it take to see results from an acne regimen?
DPP: I get it: it's so hard to be patient when you're treating acne — but it's just not going to disappear overnight. Some people do notice some positive changes in their skin right away, especially those who've never really had a skincare routine before. But it's important to have realistic expectations when you start using my Acne System (or any acne kit): it might take months before you really notice the results.
Besides giving up too early, another common mistake I see people make is discontinuing their routine when their acne substantially clears up. My advice is to keep using your acne regimen for at least a few months after your acne subsides, then you can try going on a maintenance routine like my After Acne system. If you start breaking out again, go back to the full Acne System.
If you don't see any results after a few months, or if your acne is scarring, you need to make an appointment with your dermatologist. Don't be discouraged — there are options available to try. 
Remember, the first step to clearer skin is educating yourself to make the right choices to treat your acne. I'm rooting for you!