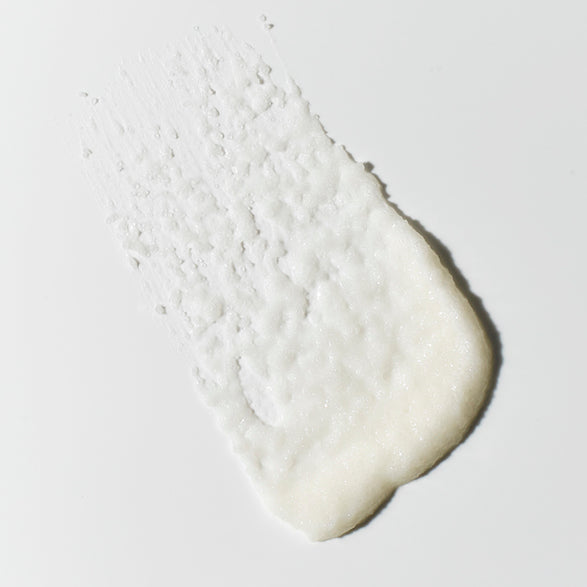 6 Reasons You Should Be Using Glycolic Acid
It's one of Dr. Sandra Lee's favorite exfoliating alpha hydroxy acids — we'll tell you why.
Published:
3 minute read
You've probably heard of glycolic acid. It may even be in a skincare product that's already in your bathroom. If you're not familiar, don't be afraid: an active ingredient with the word "acid" in it may sound kind of scary, but this one in particular has a host of benefits.
When glycolic acid is used correctly, it's a superstar at treating a whole slew of skincare conditions and woes — from acne to dry skin to aging, and more. Here are 6 reasons why you should incorporate glycolic acid into your skincare routine.
First off: what is glycolic acid?
Glycolic acid is a chemical exfoliant that's found in many skincare products and treatments. It's a member of the alpha hydroxy acid (AHA) family, which is a group of exfoliants that are naturally found in fruits, milk, and cane sugar. Glycolic acid is naturally colorless and odorless, and it's gentle enough for almost every skin type. It can be used to treat a number of skin care concerns, ranging from acne to aging to keratosis pilaris, and more.
#1 It's exfoliating
Dr. Sandra Lee (aka Dr. Pimple Popper) recommends regular exfoliating — removing the dead skin cells that can make skin look dull and clog pores. Glycolic acid works by penetrating the top layer of skin to break down and dissolve dead skin cells, dirt, and oil. So, if you want to get softer, brighter-looking skin in one step, glycolic acid has got you covered.
Try: SLMD Body Smoothing System, a scrub and lotion combo that exfoliates and moisturizes to promote softer, smoother, bump-free body skin.
#2 It's gentle
Exfoliants fall into two categories: physical and chemical. Physical exfoliants use gritty particles to scrub dead skin cells away. They can be great for smoothing body skin, but they're too harsh for delicate facial skin. Chemical exfoliants like glycolic acid break down dead skin without irritation, thanks to its small molecular structure.
Try: SLMD Glycolic Acid Body Scrub incorporates both physical and chemical exfoliants to smooth and brighten body skin without stripping moisture.
#3 It's versatile
Research shows that glycolic acid can treat a variety of skincare conditions and concerns — including acne, signs of aging, even ingrown hairs. This is due in part to the fact that dead skin cell buildup is a driving force behind clogged pores and dullness.
Try: SLMD AHA/BHA Swipes, formulated with glycolic acid, salicylic acid and lactic acid, remove pore-clogging impurities and clear away dead, dry skin.
#4 It's well-tolerated
Among the other pros, glycolic acid works well for just about any skin type. Just moderate your usage depending on your skin type: oily or acne-prone types can typically tolerate more frequent use than dry or sensitive types, for example. Of course, as with any new product, it's best to always start with a patch test to see how your skin reacts. Start slowly (1–2 times weekly), working your way up to more frequent use (daily or every other day.
#5 It's hydrating
Yes, you read that correctly: glycolic acid actually helps hydrate your skin. Contrary to popular belief, not all acids strip your skin. In fact, glycolic acid is a humectant, which means it helps pull water into the skin to retain and preserve moisture. This is so important for any skin type, from extra oily and acne-prone to dry and flaky, and anything in between.
Try: SLMD Glycolic Acid Body Lotion, with soothing aloe and glycerin to smooth and moisturize dry, rough body skin.
#6 It boosts collagen
In addition to exfoliating, glycolic acid is also known for its well-aging effects. A good slough already goes a long way toward achieving a brighter, more youthful glow — but glycolic acid's effect on collagen is what really sets it apart from the rest. Because glycolic acid can increase collagen production over time, using it can help promote a smoother, healthier-looking skin texture.
Dr. Lee's Last Word
Glycolic acid is one of those great multi-tasking active ingredients. It works well for treating acne and preventing signs of aging, and it really excels at managing keratosis pilaris, which are those tiny body bumps. It really helps to smooths and brighten up the skin.
— Dr. Sandra Lee