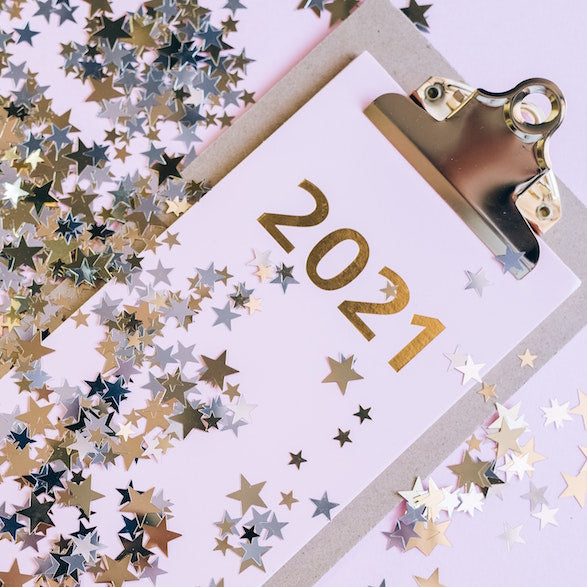 How To Achieve Each Of Your 2021 Skincare Goals
Published:
2 minute read
Given the track record of 2020, even jotting down resolutions for 2021 may seem a bit daunting… BUT while you may not have control over the state of the world - you can focus on smaller-scale things you are able to control ie. your skin. We are here to set you up for success to achieve each of your skincare goals!
If you're looking to clear up your acne…
Get to know the type of acne that you're dealing with! There are 3 main different types: non-inflammatory, inflammatory, and cystic. Each responds well to certain active ingredients.
Non-inflammatory Breakouts - the building blocks of acne: blackheads and whiteheads. They are essentially pores clogged with dirt, oil and debris. Dr. Sandra Lee's recommended ingredient for unclogging them is the BHA Salicylic Acid because it's able to crystallize and dive deep into pores, clearing away any built up impurities. SLMD's Salicylic Acid Cleanser, AHA/BHA Swipes, Salicylic Acid Spot Treatment, and Salicylic Acid Body Spray are all made with this MVP ingredient.
Inflammatory Breakouts - those more red, pus-filled bumps come about when bacteria gets involved. When bacteria invades, those blackheads and whiteheads become inflamed. Dr. Sandra Lee recommends Benzoyl Peroxide, an antibacterial agent that kills acne-causing bacteria. It can be drying for some people, so an alternative she recommends is sulfur, another antibacterial ingredient that limits oil production and minimizes the growth of bacteria. SLMD's BP Lotion, BP Acne Spot Treatment, and BP Body Wash all contain Benzoyl Peroxide. Sulfur can be found in Sulfur Lotion!
Cystic Acne - the cysts and nodules that are lodged deeper into the skin, that are unable to pop. The best way to treat this type is to see a dermatologist, in person or via telemedicine so they can help you formulate a game plan and potentially prescribe stronger topicals or medication.
If you're looking to improve your skin tone and texture…
Products that should be in your skincare arsenal:
If you're to be proactive and fight signs of aging…
There is a common theme with all skincare goals - never drop the ball on washing your face morning and night! In addition:
Take all of these tips in and take action so you can feel the best in your skin, in 2021. Remember to not be so hard on yourself if it's not immediately glowing or perfect. There will be good skin days and bad skin days!